Everyday Medicinals, LLC "EMLLC"
Lots happening for 2023!
We are still all about that C...Community, Card, Collaboration, and the list goes on!

We are glad to offer services to help individuals and/or other providers achieve positive outcomes.
"We know that because we already have the knowledge and experience seeing positive outcomes in our other areas of expertise outside of EMLLC, we can additionally and internally at EMLLC increase those efforts as well as opportunities to positively impact the community even more."
-CEO EMLLC

We believe that diet, exercise, and other lifestyle support and education collaboration have an appropriate place in our modern healthcare systems which can produce positive health outcomes. We also believe that by focusing on the root cause or origin of disease, rather than seeking to solely eliminate or suppress symptoms, true healing or further healing can be experienced.
Apart from the controversial plant, EMLLC is specifically interested in learning more about various relief methods and seeing an increase of relief in the community along with positive health outcomes familiar to conventional Western medicine as well as other areas of health. By offering an increase in natural relief services among others that believe in these services and collaboration with other health systems, we will see increased positive outcomes in our community as a whole.

OUR PHILOSOPHY
The American Academy of Family Physicians recognizes health as a basic human right for every person.
Our goal is to prevent, improve, eliminate, or identify any contributing factor(s) that are leading to your inability to live your life, by providing lifestyle support and education.
Our skilled office will meet you where you are at and work to assess your individual goals. We take bio-individuality to the next level and provide real solutions to your barriers to that you can optimize your well-being, as well as implement your lifestyle preferences. Our services are not meant to be curative in which should be viewed as an alternative complimentary option or an additional option of relief.
We provide services that do not replace but work to enhance the level of care you may already be receiving. We hope to work in conjunction with or in addition to, your primary care team and/or specialists, or solely with you, to help you achieve the best possible positive outcome(s). A holistic approach to care is a form of healing that encompasses the WHOLE person in which some innately focus on and may include: the psychological, emotional, spiritual, and biological dimensions of health and illness of a person. We are eager to educate you on the importance of sleep, moving your body, proper hydration, eating well and with purpose, managing stress, and various other aspects of self-care education and lifestyle support, that can help you optimize yourself as well as overall life satisfaction.
Welcome to the future of integrated healthcare, where Western medicine overlaps modern care and views, in which we look forward to working with you!
---

Lance, DO
OSTEOPATHIC MEDICINE Doctor
My practice is dedicated to providing personalized care to our patients in a comfortable and convenient setting. I aim to take a comprehensive approach to healthcare, considering all aspects of a patient's health, including their psychological, spiritual, lifestyle, nutritional, and sleep habits. We offer these comprehensive consultation services to help patients optimize their lives as all of these systems are deeply interconnected in health. In addition to traditional medical treatments, we also offer other non-medicinal and practical therapeutic options, since our goal is to help patients achieve optimal health and wellness using the most effective natural methods available. I am educated in Osteopathic medicine and Osteopathic options available in the community, e.g. OMT being a hands-on approach to healthcare that aims to improve the body's natural healing abilities. This involves gentle manipulation of the musculoskeletal and nervous system to improve circulation, reduce inflammation, and relieve pain. OMT can be used to treat a wide range of conditions, including back pain, headaches, and digestive disorders. I believe that every patient deserves personalized attention and care, which means spending more time with each patient to address individualized concerns and provide the highest level of care possible.


About me:
I am originally from California plus I speak Spanish and have basic conversational skills in Vietnamese. I enjoy nature, I love to hike and bike around Rhode Island in the summertime. I used to wrestle and played trumpet/baritone for marching band and jazz band during high school! I hold a blue belt in Shaolin Long Fist Kung Fu. I used to sing in an A Cappella group during medical school. I enjoy tinkering with electronics and cooking authentic foods of various cultures/cuisine.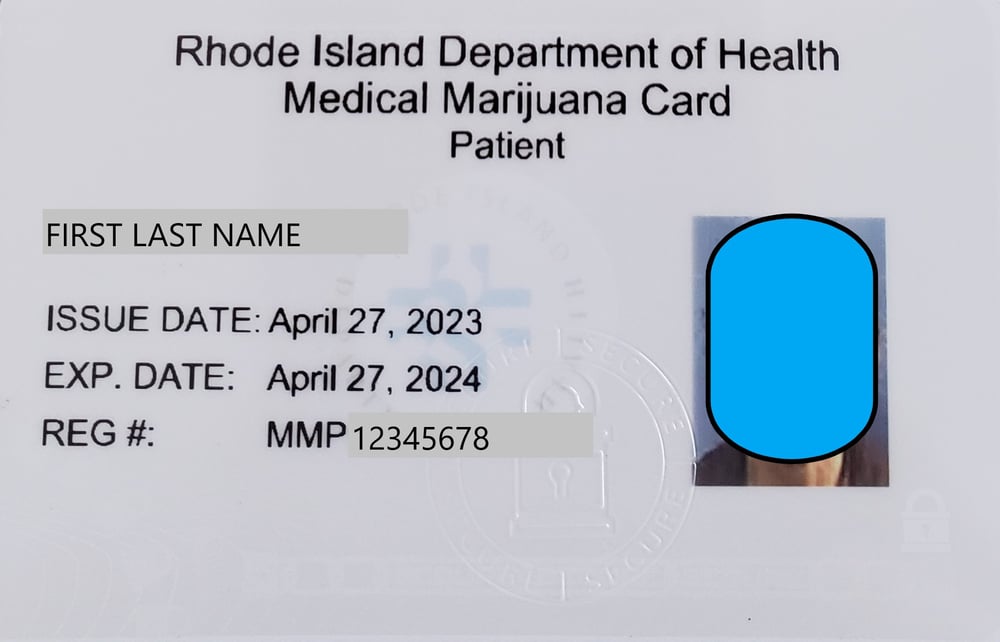 Lucille, MD
Rhode Island Medical cannabis Card Doctor

Come meet one of the most experienced RI medical cannabis Docs, our one and only at EMLLC. Her level of experience helps increase patient access to the RI Medical Marijuana program that offers patients a medical cannabis card per a qualified provider certification, in this case a Doctor and this service is especially needed among the underserved populations suffering from chronic medical condition(s). She practices full-time as a local concierge physician with 20+ years' experience providing a high level of concierge care in the RI community and became very much interested in the benefits of CBD when her own primary care patients started to decrease their opioid use as a result of introducing CBD to their medical regime.
Over the last 5+ years she has continued to educate the community as well as the FDA about the benefits of CBD and she has personally researched it, with hope to publish her results. She continues to grow herself professionally by learning new ways to help her primary patients receive diverse concierge care in the RI community and to see their positive outcomes as a result. She brings much knowledge to our office about best medical practices in the community and continues to enjoy serving our patients with enthusiasm, along with providing much education to our patients about the risks vs benefits of a medical cannabis card.
During the pandemic she provided oversight and enthusiasm when transitioning from in-person visits to telehealth. We greatly appreciate her and enjoy the work she performs for our cannabis card patients, in which we look forward to continuing this service together as we all continue to grow in our roles.

Stay tuned for more information about her new CBD adventures etc.


Amanda, CHHC
Certified Holistic Health Coach
I work with clients to target their root causes and barriers of their specific condition(s) they suffer from, addressing not just their concerns but the body as a whole. I believe a holistic approach is vital to today's modern care systems. When the whole person is looked at vs sole disease and as overall health is regained, the symptoms of disease can resolve itself. Since so much of disease is rooted in poor nutrition and nutrient deficiencies, I believe that nutrition is one of the key pillars to good health in which I have learned about in great depth to be able to educate people about better nutrition choices they can implement now as well as continue to enjoy for years as they transform their learning into habits. I treat each client as an individual and therefore customize plans based on the individual needs of that person. I've learned that building a relationship with my clients is the best way to achieve compliance of education provided and this may require a long-term commitment to healing, depending on the extent of the condition they suffer from. It takes time for disease to manifest in the body and it takes time to implement the proper framework to drive disease back out!

I enjoy utilizing nutrition education, lifestyle modifications, and/or education about various herbal or homeopathic resources in my personal life that support and/or enhance the body's natural ability to thrive, in which I try to lead by example when educating my clients. In fact, historically speaking, medicines were once administered in the form of "herbal concoctions" in which Philosopher Aristotle was also known for writing about diversity of plants. Many of the medicines developed in the last century were derived from naturally occurring molecules found in earth resources such as plants, bacteria, and fungi! If a natural approach is what you desire, I wholeheartedly believe you have come to the right place!
Anyone of our wonderful professionals can assist you individually or as a whole. We offer enriching 1:1 services and group options** with your health as well as overall well-being being at the forefront of your experience at Everyday Medicinals, LLC.